Environment
Since it was set up, environmental protection has been part of the DNA of Miniconf, a company born on the outskirts of the Casentino Forests National Park.​
For Miniconf the obligation to produce durable and long lasting garments is closely linked to the objective of limiting waste and hence the rate of pollution. The life span of a garment ensures its reuse for more than one season and therefore, the reduction of the disposal impact at the end of its life cycle.​​
Since 2003 Miniconf has formally adopted the ISO 14001 environmental management system, it keeps the environmental impact under constant control, seeking to improve it in a consistent, effective and sustainable manner.

Miniconf's policy leades every effort and investment in this direction.  
In 2019 Miniconf approved the Environmental Commitment Manifesto: a path to reducing environmental impact, with concrete medium and long-term objectives ​
We chose to collaborate with Treedom to bring the Miniconf Forest to life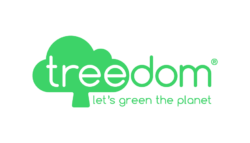 ​